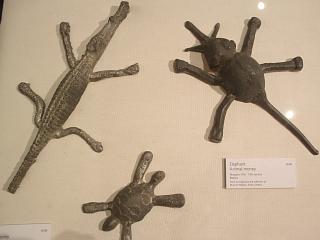 (Crocodile, Elephant and Turtle Pewter money, Selangor Pewter Factory Museum, KL, Malaysia)
ECON3312
Handouts
Handouts will be distributed throughout the semester. The availability of a handout will be noted first in class and then on this page. The dates are when the handout was first available on line.
If you do not have the Adobe reader, please click here:

(To access a handout, click and open it as an Adobe document or Powerpoint, then save or print).
Course outline (Adobe)
Spring 2018 (revised 1/17)

Lecture slides (Powerpoint)
Exam handouts (Adobe)